Series 3
Backtracks: The White Heart of Mojave
Backtracks is a special podcast series from Road Tripping in America.
Travel to Death Valley in the early 1920s and discover what has changed (and what hasn't) in the last hundred years in this gorgeous travel narrative with a modern twist. Written in 1922 by Edna Brush Perkins, The White Heart of Mojave tells the story of two friends who decide to go on an adventure in the Mojave desert before southern California's empty spaces turned into tourist hot spots. A hundred years later, Lisa McNamara updates the original story with what the characters went on to do, what the places later became, and how she has experienced Mojave herself. Any lover of the desert will get lost in this poetic adventure story.
Subscribe:
A hundred years ago, it was considered by most to be foolish, absurd, unthinkable for two women to travel on their own, especially to an undeveloped place like Death Valley. A hundred years later, anyone who thinks that idea is foolish – well, they are the ones considered absurd now.
A hundred years ago, in the early 1920s, Edna Brush Perkins and Charlotte Hannahs Jordan, both in their early 40s, went to find the heart of the desert in Death Valley. A hundred years later, in the early 2020s, I, on the verge of 40, found the book Edna wrote about the experience, The White Heart of Mojave. As I devoured it, I wondered why it didn't have a more prominent spot on the shelf of adventure classics. Let's make that book and these two women more widely known!
First, we talk about how this podcast is going to work. Then, Edna takes over and reveals why she and Charlotte decided to go to Death Valley for a lighthearted break from raising children and fighting for women's rights in the 1920s. Why are two wealthy women from Cleveland so obsessed with going to Death Valley? Let's find out!
Edna and Charlotte try to get their Death Valley trip underway but face plenty of obstacles. They visit the Imperial Valley and the Salton Sea and gain some healthy respect for the desert. Armed with new determination, they finally arrive on the doorstep of Death Valley in Silver Lake, CA. Will they finally find what they are looking for, or will they give up and head back home?
Edna and Charlotte bum around Silver Lake, chasing mirages back and forth across the dry lake bed, then take a treacherous drive to Saratoga Springs with the town's sheriff. They get tantalizingly close to their goal in Death Valley, walking when they can drive no further and learning firsthand how the heat, light, and distance of Death Valley gave the place its name.
Edna and Charlotte decide that they can't drive into Death Valley – a more traditional, formal expedition will need to be mounted if they are going to reach their goal. So they go back home, back east, and wait for the hot desert summer to pass. In January, they return to Silver Lake and to their guide, the sheriff. The trio travel by railroad to Beatty, NV, where they rent a cart, a burro, and a horse, stock up on a month's worth of supplies, and head west towards the valley.
Edna and Charlotte get their first look at the place they've been trying to see for over a year. Standing high above the valley floor, overlooking Death Valley for the first time – do you think they were happy they were there or nah?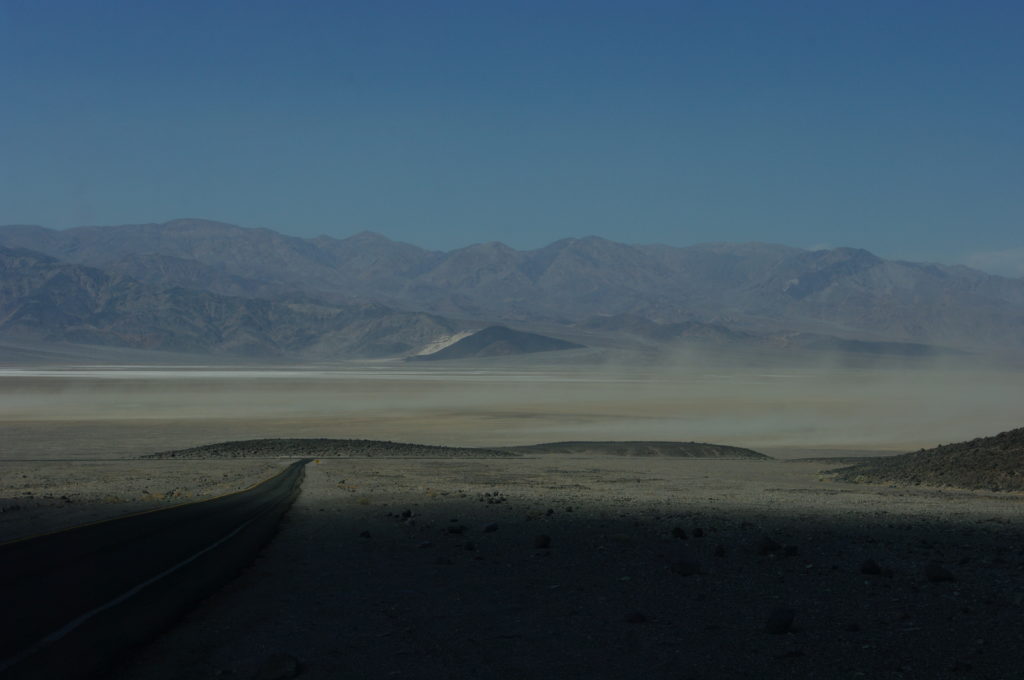 Edna and Charlotte arrive at Furnace Creek Ranch and learn how difficult it is to simply exist on the hot floor of Death Valley.
Edna and Charlotte struggle across the blazing floor of Death Valley and in the process, Edna learns the true appeal of the desert.
Edna and Charlotte become more and more obsessed with water as they continue their hot and dry journey across Death Valley.
Edna and Charlotte find glorious water, an abandoned gold mining town, lost burros, and a route up Telescope Peak.
Edna and Charlotte embark on their long-anticipated adventure of climbing Telescope Peak, where they stand on top of the icy, shiny world for a few all-too-brief moments.
Mojave is not going to let Edna and Charlotte go unscathed. She throws snowstorms and sandstorms at them as they begin "the going home."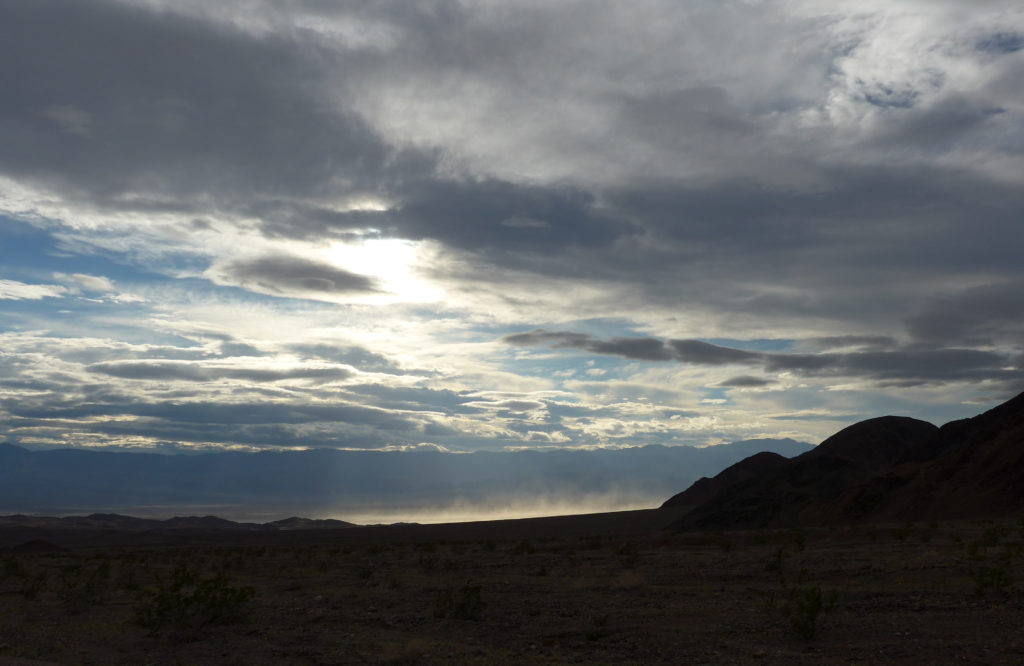 Is there anything more bittersweet than the end of a good adventure? Find out what Edna and Charlotte took away from their desert experiences and what they did next as we close out the final chapter of The White Heart of Mojave.